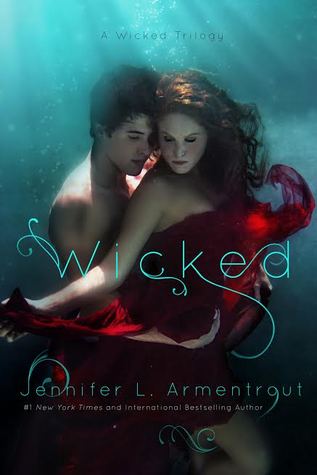 Wicked by Jennifer L. Armentrout was so much better than I could have expected. I have been reading her books for some time now, and I have enjoyed them in the past, but as a reader, I am skeptical of authors going from realistic to paranormal, mostly because I love paranormal and don't read many authors who do both. But I have to say
Wicked
changed my mind.
Wicked
is kind of a difficult book to explain without telling you everything about the world it's set in. But the gist of it is that in this book fairies are evil, and Ivy, our heroine, is part of a secret society, the Order, who are responsible for finding and killing them. Enter Ren, the new guy from Colorado, who Ivy is charged with showing around New Orleans. There is all kinds of story and secrets between them.
More importantly, the equinox is approaching, which is going to cause problems for the Order. Ivy and Ren are trying to figure out things between them, and figure out how to keep more fairies from getting into our world.
This had to be one of my favorite books so far this year. I am so happy to see more paranormal books making their way into new adult, and this one did a great job setting up a world within our own. But it still had that great coming of age love story. And it ended on a huge cliffhanger, and now we have to wait until summer for the next book, Torn!