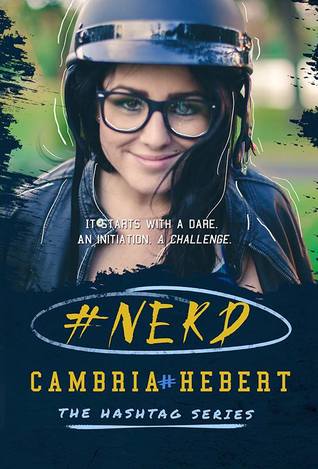 #Nerd by Cambria Herbert is the first book I've read by this author. I enjoyed the story for the most part.
#Nerd is the story of Rimmel, a sophomore in college who is being forced by the Dean to tutor the star quarterback. Romeo is the ultimate playboy, with no desire to have a tutor.
But Romeo has no choice, and when the fraternity he's rushing tells him to sleep with Rimmel as past of initiation, he's not too excited about it. Neither Rimmel or Romeo want to have feeling for each other, but there's no stopping the sparks that fly.
I enjoyed the story and fell in love with the characters. Some of the writing felt a little stiff since we were in the minds of such young characters. There was also some overlap in the story because of the point of view change. I would have liked if there was less of that. I also wish there were less of the title used in the story. It felt forced.
Overall, I enjoyed the story, and I am looking forward to reading the next book #Hater.