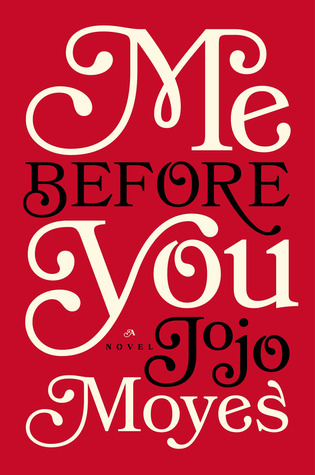 Me Before You
by Jojo Moyes was, and I don't say this lightly, probably the best book I've read all year, if not the best book I've read since
Easy
by Tammara Weber. I wasn't going to review this book initially, because it has already been so popular, but then I loved it so much, I thought I would let people who may be on the fence know, it's worth it!
Me Before You
tells the story of Lou, who gets a job taking care of quadriplegic named Will. It is probably the slowest building love story, and I loved every second of it.
One of the reasons I love this story is that it's not just a love story, but it also explored some very serious moral implications and life choices. I picked this book up because I wanted to read it before I saw the movie, but I am so glad I read it. It was a beautifully written, heart wrenching story.
If you haven't read it yet, go read it now!