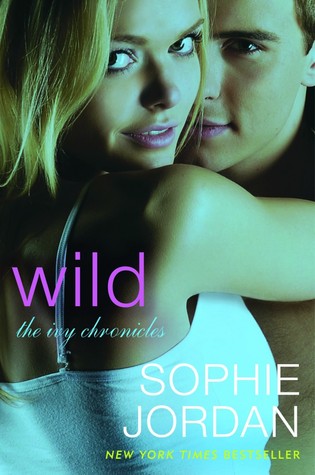 Wild
by
Sophie Jordan
is the last book in the Ivy Chronicles series. It may also be my favorite in the series, so I'm a bit sad to see them end. I'm hoping for more awesome new adult books from Sophie Jordan in the future. I should start with a reminder that even though we get three different stories throughout the series, there are spoilers for the first two books if you haven't read those first, so they should be read in order.
Wild tells Georgia's story. She's known in the friend group as the predictable one. When her boyfriend of four years breaks up with her because he feels she is boring, Georgia decides to spend the summer exploring her wild side. Logan is willing to help her with letting go. But Logan is a freshly graduated from high school, too young, and doesn't fit in with the plans Georgia has for her future. And worst of all, he's sent the few years sleeping his way through most of the girls at Georgia's college. She can't be much different from them, can she?
This was a wonderful story about letting loose, finding love, and learning to be your own person. Logan and Georgia's relationship is tumultuous, but the hard work is worth it. They kept a lot of secrets from many people, and it was interesting to see a story where someone so young (Logan) help someone older discover who they are. I would say read the whole series, but
Wild
was definitely my favorite.
Let me know what you think!