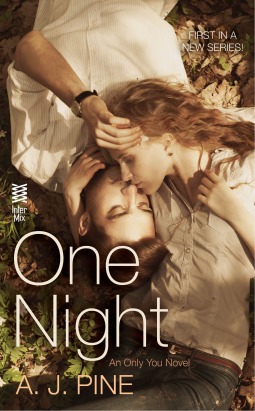 One Night by A.J. Pine is the first book in the Only You series. I have read other books by A.J. Pine so I was looking forward to starting this new series.
One Night is the story of Jess and Adam. Jess has a past she doesn't want anyone to know about. In an attempt to deal with her pain she is sleeping with a different guy pretty much every night. Kicking them out with a to-go coffee in the morning.
Until she meets Adam. He's one of the school's most popular basketball players. And he falls fast and easy for Jess. But she's a tough shell to crack, and Jess isn't the only one with a past.
I enjoyed getting to know these characters and watching these character figure each other out. The story deals a lot with guilt, and the difficulty of dealing with something that may not have been a person's fault.
I loved this story, and I can't wait for another story from A.J. Pine.