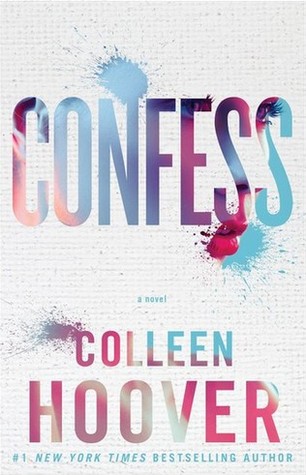 Confess
by Colleen Hoover is the second book I've read by this author, the first one being Slammed. I didn't love Slammed, but I loved the cover of this book, thought it sounded intriguing, and decided to read another book by her.
Confess
is the story of Auburn and Owen. Their meeting is fate and they don't want to give each other up, no matter the consequences.
I don't really have very strong feeling about this book. I didn't connect with the characters, and there is something that comes as a surprise (I won't ruin it for you, but I don't really enjoy it when characters have this certain thing, so I wish I would have known before I started it). And I really think that "thing" was not so great as far as Auburn was concerned, but it was also what really drove the story, so the story would have been much different without it.
I did enjoy the premise of the story, it was a bit like if Postsecret was shrouded in a love story and great art. But overall, my lack of connection to the characters made the book suffer for me.
Have you read any books by Colleen Hoover? Let me know what you think in the comments.