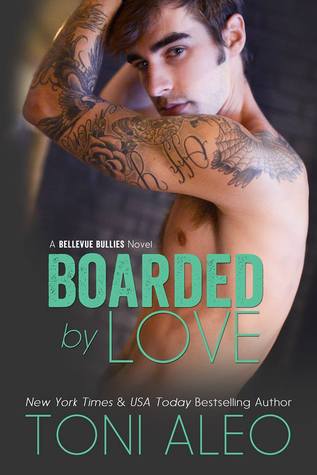 Boarded by Love
by Toni Aleo is the first book I've read by this author. It's another book I got a great deal on by being notified by BookBub.
Boarded by Love
tells the story of Claire and Jude. Claire has had a difficult past, and she's worked hard to turn her life around. Jude is his school's star hockey player and ladies' man. One look at Claire and he turns into a one women man. But Claire has a secret that puts their new, intense relationship to the test. We watch to and see how they come out on the other side of all the secrets and lies
I had a lot of trouble connecting with the characters in the story. It started with the characters not using contractions, which was very distracting and pulled me out of the story. After that it just wasn't working for me. Claire made so many bad decisions, and the problems in the story were bigger than they needed to be. The writing was good and the premise had all the making a of a good story, but I didn't feel things with the characters; the stakes weren't high enough. Their joy and sadness were not made mine, and that is always the best part of a book, getting sucked in and feeling everything with the characters.
Boarded by Love has great reviews on Goodreads reads, so give it a shot and let me know what you think!