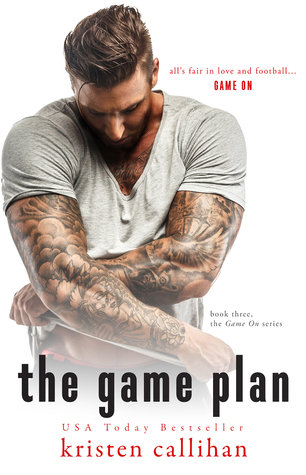 The Game Plan
by Kristen Callihan is the third book in the Game On series. I loved
The Friend Zone
, so I started reading the next one as soon as possible.
The Game Plan
tells the story of Fiona and Ethan. Ethan has had his eye on Fiona for years, and he's ready to make his move. Fiona tries to deny her feelings believing she can't survive a long distance relationship with a big name NFL player, but she's having trouble denying her feelings.
There were some things I loved about this story. I was glad to have a story where the male character was a virgin instead of the female. There are so many new adult books with virginal women having their world changed by some guy showing them how awesome sex is.
The downfall for me with this story was that sex was so central to the story, and that's not really what I look for in a story. There were so many different conflicts, but they were all relatively small that there didn't seem to be much at stake.
The book was well written (I loved the characters), I just wanted a more focused and centralized conflict for the story. But I'm definitely willing to read more books by Kristen Callihan.