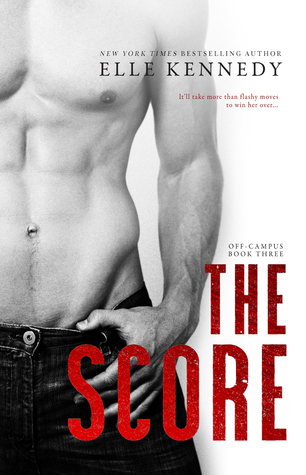 The Score
by Elle Kennedy is the third book in the Off Campus series. I read the first two books in the series back to back, so I was ready to love The Score.
This third installment tells the story of Allie and Dean. Dean is Briar University's most infamous player. Allie loves to be in relationships. But when Allie and her long time guy break up and Allie spends the night with Dean, Dean starts to reconsider his player status.
Having met Dean in previous books, I was looking forward to getting this story. I enjoyed watching Dean work to be with Allie and seeing their relationship blossom. My only qualm was not seeing much of a change between the characters when they were single and the characters when they were in a relationship. I expected at least some of the ways Dean flirted to change at least, but the sexual innuendos never ended.
Overall, this was a great read. And I'm already wondering if there with be more books in the series!