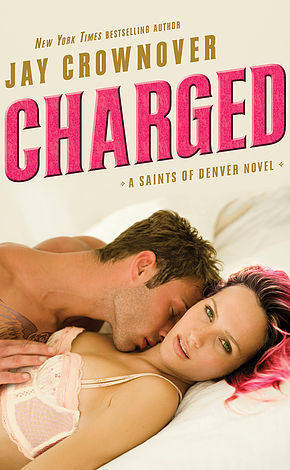 Charged
by Jay Crownover is the second book in the Saints of Denver series. I have to say, it was not really what I was expecting, and I was a bit disappointed.
Charged
tells the story of Avett, who just can't seem to get her act together, and Quaid, the guy who thinks they have it all figured out. This book had crime, a love story, and lots of sex. We watch as the two try and figure out if and how to make each other fit in their lives.
Let's start with the bad. First, I thought the story worked too hard to introduce characters who will likely have books of their own in the future. Also, this book may have been the most sex filled yet! I have nothing against sex in books, but this almost felt like erotica with extra story. I'm not sure if Jay Crownover is making a move toward more contemporary books, but I enjoyed the Marked Men series so much more than The Saints of Denver. Perhaps my own expectations were too high. I'll probably give the series two more books before I give it up.
I do have to say, for the most part, I liked the character of Avett. Once she starts to figure things out, you can see, she's a good person, even if she can be a bit misguided.
What do you think? Do you think Jay Crownover's books feel different?