One Last Song by S.K. Falls
♥♥

.5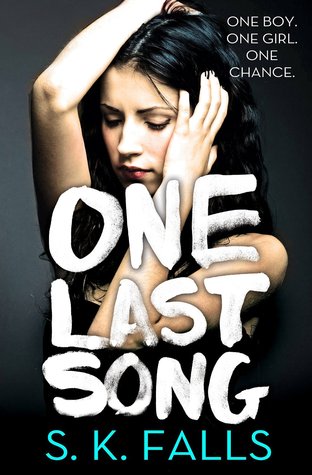 One Last Song by S.K. Falls is a book I was given by NetGalley in return for a review, and it is the first book I've read by this author.
One Last Song tells Saylor's story. She has Munchausen which means she makes herself sick for attention. She starts volunteering at a hospital and starts attending a group for terminally ill twentysomethings. She tells them she has MS, but she forms feelings for them and friendship, and that makes the lie harder to keep, especially when she fall in love with one of the group members, Drew.
I did enjoy the story quite a bit, but felt there was something missing. I wanted the characters to be developed beyond just their sickness, because people are more than their illness, even when it is terminal.
Also, from the cover, you would never know Saylor was half Indian. That's no fault on the part of the author, but this instance of "white washing" was very upsetting and disappointing.
I would say give it a try. The story was good, and the relationship between Saylor's illness and her family was very interesting. Let me know what you think.
One Last Song on Goodreads